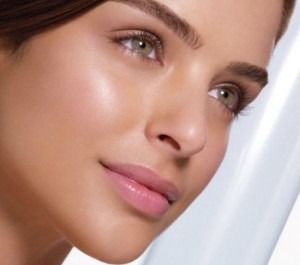 You've likely heard of how Korean Skincare is taking over the world, from sheet masks to 10-step nightly routines, Korean women are known for their flawless complexions and a "skincare over makeup" mentality. In this article, you'll learn about why 'double cleansing' is a non-negotiable in a Korean skincare routine and why it should be in ours too.
A double cleanse is much more effective in removing makeup than single step cleansing and "can assist solving problems like blackheads as it works to peel off old and dead skin cells, meaning skin tone improves," and you are left with a brighter and clearer complexion.
So how exactly do you double cleanse? According to Valentina, our beauty therapist and skincare enthusiast, it is dependent on the amount of makeup you are wearing.
"If your makeup is light, use cleansing water for the first step and then use a cleansing formula like a milk or a foam for the second step."
If your makeup is heavy, she suggests using a cleansing oil first (or dedicated lip and eye remover) for the first step and following with a regular cleanser.
This will ensure your skin is not only completely clean and ready for your favourite serum and/or moisturiser but Valentina explains it is also an important for removing the build up from environmental factors.
"The UK has a milder climate than many Asian countries, however if you are spending time in the city; dust, vehicle fumes and the like will still have an effect on your skin".
With brands now focusing on developing longer-lasting makeup products too, Valentina says this means cleansing is even more important.
If you're wondering whether double cleansing is suitable for your skin, you're in luck, double cleansing is good for all skin types, "especially if you have oily or dry skin," as it assists in balancing the natural oils.
A proper cleansing step in your routine will lead to perfectly balanced, happy skin.