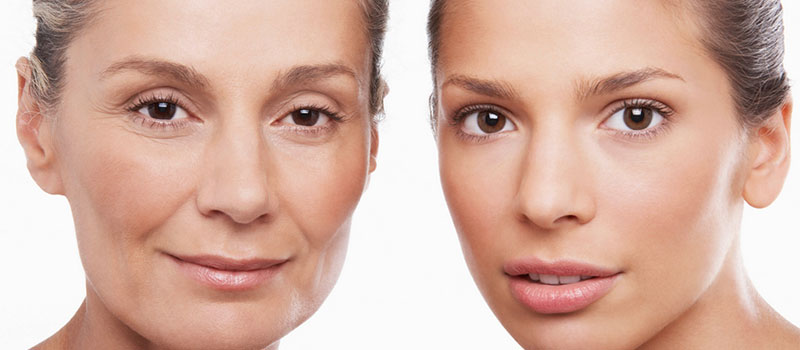 Hyaluronic acid is the unsung hero of skin care. From acids to vitamins, oily to sensitive skin – hydration remains one of the most crucial aspects of skin care and the key to glowing and youthful skin. "Youthful skin has a higher water content, which helps give it that healthy appearance," explains Dr Gabriela Mercik, founder of her eponymous skin care brand Dr Gabriela Skincare. This is where hyaluronic acid comes in.
What is hyaluronic acid?
Hyaluronic acid is basically a super star hydrating ingredient, "[it] is a water-attracting sugar molecule found naturally in the skin – and you can also find it in plants! It's an amazing skin care ingredient because it helps increase hydration and lock in moisture. [A single] molecule of Hyaluronic Acid can hold up to 1,000 times its weight in water from moisture in the air."
What does it do?
"As we age, we lose some of the natural moisture our skin possesses when we're young. Applying skin care products with Hyaluronic Acid can help restore lost moisture and keep your skin looking healthy and youthful." And not to get too scientific, but as Dr Gabriela explains Hyaluronic Acid can be found in different sized molecules. The larger molecules work from the outside in to help smooth skin's appearance and the smaller molecules work from the inside out to target fine lines and wrinkles. Why is it so important?
As a skin care ingredient, Hyaluronic Acid is so important as it exists naturally in the skin. "Young skin has a lot of it, but skin's ability to produce it decreases with age, which can lead to dryness, fine lines, wrinkles and other signs of ageing. This is why using topical Hyaluronic Acid is so important," argues Dr Gabriela. It bolsters the skin's natural production and ability to stay hydrated, meaning fine lines and wrinkles have a lower chance of developing.
Is it right for me?
Dr Gabriela says not to let the word 'acid' mislead you. "Hyaluronic acid provides intense yet gentle hydration that's [good] for even the most sensitive skin. It's ultra lightweight, which makes it great for oily and problem skin types."
The next time you go out to stock up on shiny new skincare, make sure hyaluronic acid is on your shopping list!