Info about treatment Info about treatment Info about treatment Info about treatment Info about treatment Info about treatment Info about treatment Info about treatment Info about treatment Info about treatment Info about treatment Info about treatment Info about treatment Info about treatment Info about treatment Info about treatment Info about treatment Info about treatment Info about treatment Info about treatment Info about treatment Info about treatment Info about treatment Info about treatment
What our patients have to say
Best skin laser results ever! Old acne scars and wrinkles gone, very simple painless free treatment. Really great and professional team at Dr Gabriela Clinic made the whole experience even better. Thanks Jane and Dr Gabriela!
MR REMI HART
Dr Gabriela made me stop snoring with a very easy laser treatment. What a relief for everybody in the house!!! Thankful of the rest of my life.
MR GIOVANNI GRECO
I never write reviews but Dr Gabriela simple left me speechless. Impressive results after PDO Threads done in my face. In my 50 yrs I look 40, no wrinkles left and very smooth skin. I had obviously my doubts before the treatment, even if I've seen lots of before/after. But once I have done mine, I understood this is the best method and the best expert in the field. Congratulations Dr Gabriela!
MRS ANGELICA CARVALHO
I have just finished a course of mesotherapy/skin rejuvenation at Dr Gabriela clinic. I was quite nervous, never done anything similar before. Met Dr G for a free consultation and must admit, this woman has got amazing charisma and impressive experience, she soon put me at my ease. I've been really impressed with her professionalism and friendliness, also her staff was great. 100% recommendation. The wrinkle treatment – relaxing injections made me 10 years younger!
VERA SOMOVA
Absolutely thrilled by the 5D laser treatment, couldn't believe the way my face has changed, I look 15 years younger! Had a wonderful experience and will continue with dr Gabriela with other skin treatments next month. My colleagues at work couldn't just believe it.
MS SANDRINE COLEY
My doctor recommended me Dr Gabriela clinic after I had operated breast cancer. I thought I had my day counted and honestly I was feeling very bad about all I was going trough. I met Dr Gabriela Mercik and her team 3 times before I actually had the PDO threads lift done, as I had million questions and felt very weak after all my drama. I've never been treated so well, with respect and understanding for my problem. I trusted Dr Gabriela because of her experience, amazing results and a very special approach to me. Today, I am back to normal life, I fell new born, strong and ready to deal with anything. I am also happy I have met someone so special and dedicated to help others, as Dr Gabriela. Will never forget. Thank you.
MRS LEA ROGERS
I had Dr Gabriela for PDO Threads lifting around 3 months ago and I couldn't be happier, she managed to get rid of my loose skin and I am very happy with the results, better than expected. Done elbows and knees, really satisfied, can wear my short dresses again. Dr Gabriela is very professional and lovely, with special attention to details. I've booked now another procedure for my neck.
MRS HELENA CAIRNEY
Absolutely impeccable. This is the way you want to be treated – I mean the team of professionals taking care of me was amazing. Also very satisfied with the results and decided to continue with another laser treatment as I totally trust dr Gabriela and her staff.
MS MASHA MARINICHEVA
I contacted Dr Gabriela to loose weight, I simply couldn't fit any dress any longer and the Christmas obviously didn't help me at all. I've had the 360 body sculpt and it was a great procedure to reduce quickly fat. I got fantastic results right after the first session. I was impressed by Dr Gabriela charisma and her knowledge, and by her approach to me. I feel she's someone I can fully trust which is not that easy in this industry. I booked myself also for the PDO threads lift, to improve the skin on my face with the most advance method and done by the most experienced expert – Dr Gabriela Mercik!
MS LAUREN COLLIS
Without any doubt this is the best aesthetic clinic in London. I have approached Dr Gabriela last year when I've personally seen the results – my colleague at work had pdo threads lift in her face and décolleté, unbelievable results. I have done the same and Dr Gabriela also managed to tighten my loose skin on knees and elbows. I liked very much her approach, care, experience and aftercare too. I would never expect such a great results from a nonsurgical procedure. Definitely worth every penny spent!
MS CRISTINA SCHLESIER
I have known Dr. Gabriela for more than a year now. I have had a couple of procedures done in the clinic so far and I am already booked for the next one in the very near future. From the very first meeting with Dr. Gabriela I was astonished by her inspiring knowledge of aesthetic medicine and her professional and very warm attitude. I also have been using her cosmetic line products that make my skin look radiant. The clinic is immaculate and all the staff is extremely helpful and welcoming. To all ladies out there who wish to keep their youthful look don't search any further. This is THE CLINIC you want to be treated at. I strongly recommend!
MS JANA M
Dr Gabriela and her Team are Professionals! They are experienced, reliable, trustworthy and very friendly. They provide quality services & they really care about their patients. The clinic is luxurious, modern and well-equipped. I strongly recommend this amazing clinic to anyone!
MS SABINE N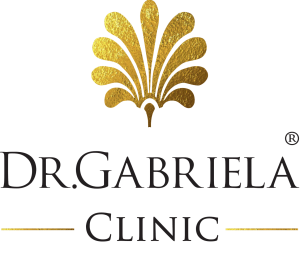 If you would like to submit a question to us, please complete the form below and we will get in touch with you as soon as possible.